Le Domaine de l'épuisette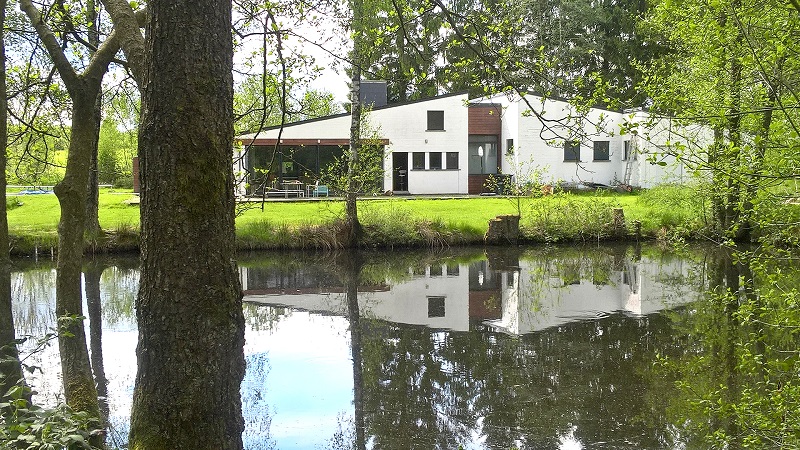 Come and stay at our very comfortable holiday cottage for 12 people, with its 1,25 hectares wooded garden, swimming pool and pond (with the possibility to fish). The cottage is located near various attractions such as the fortified town of Rocroi, the valleys of l'Eau Noire and of Viroin, the castle of Chimay, Nismes with the Fondry des Chiens, ski slopes, the Lac de Virelle, the Grottes de Neptune and the spectacular valley of the Meuse. Ideal for a fishing holiday or a relaxing vacation.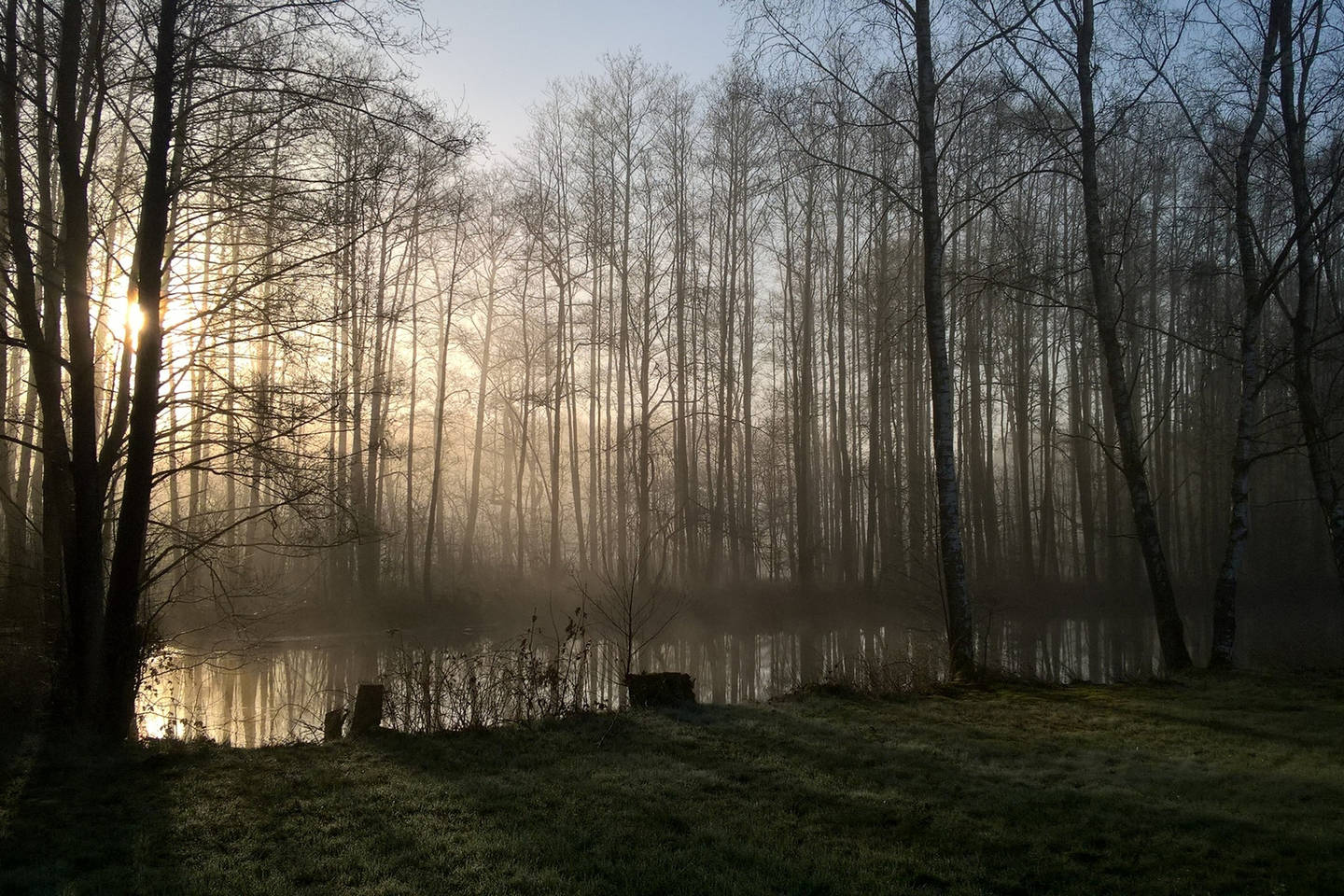 The cottage:
The cottage is located in the Natura 2000 zone (protected area) in Cul-des-Sarts. Nature, silence, and during the night, darkness with starry sky. All this combined with comfort in a 70's modernist architecture, and no neighbors.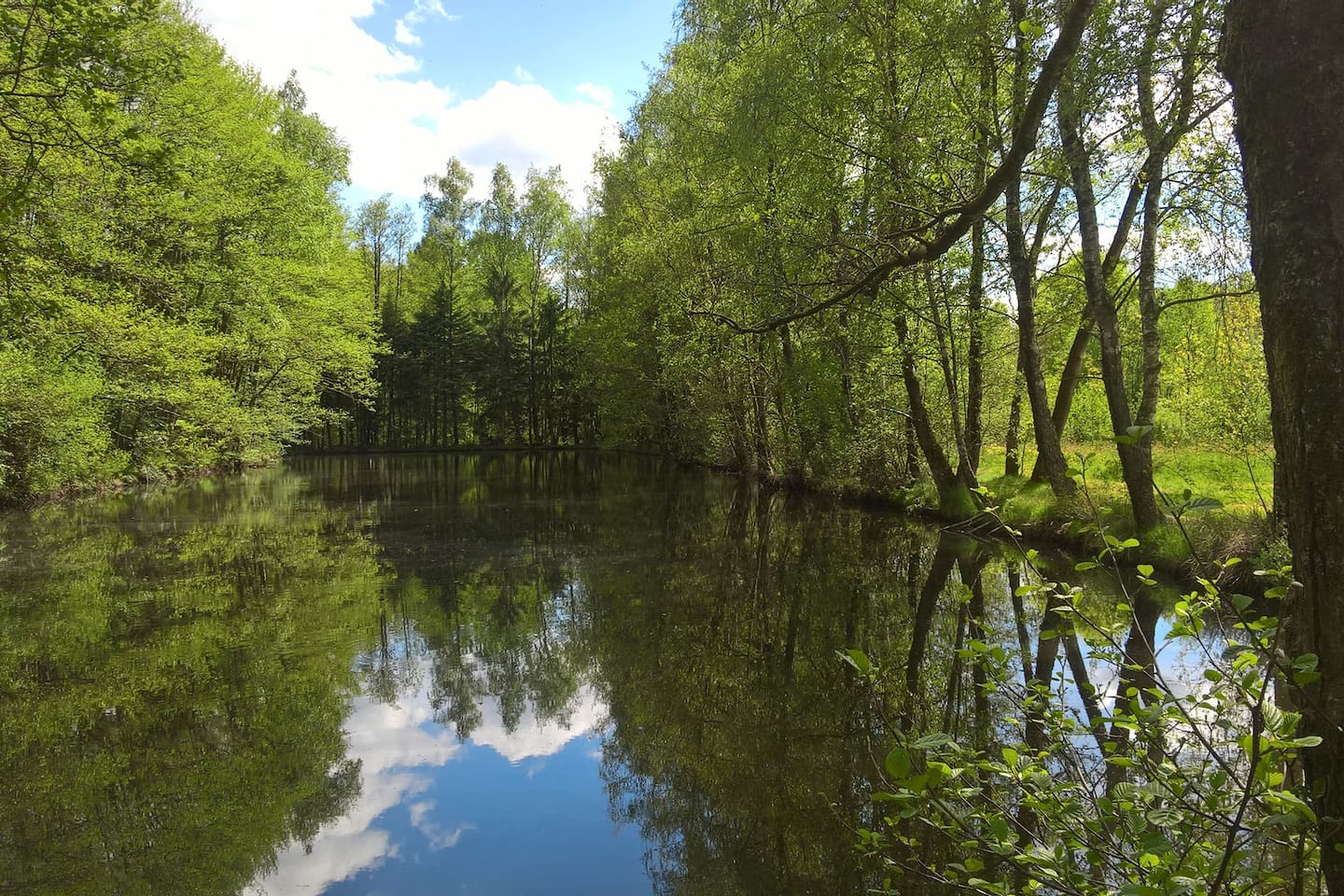 The cottage is composed as follows:
A large living area giving onto the garden (living room, dining room, open kitchen and billiard area).
• 2 double rooms (160/200cm) with showers.
• 1 twin room (90/200cm).
• 1 very large room for 6 people (2 bunk beds for 3 people each, 90/200cm)
• 1 big bathroom with 2 people-bath and integrated shower
• 2 WC
With the exception of the smallest room, the living room is well isolated from the other bedrooms which is convenient for families with children. The cottage also includes the WiFi, a washing machine, kitchenware, BBQ, garden furniture, a petanque pitch, a nature trail, baby chair and bed, … and a swimming pool (available in summer). You may also fish in the pond in no-kill mode (small white fishes, carps, bass ) by making sure to put back the fish alive once caught. You may also go on the pond with the small boat (pond dimensions : 25x100m).

Equipment:
- Filter coffee maker (filters available)
- Croque-monsieur
- Electric kettle
- Toaster
- Charcoal barbecue for 12 people
- Mini pancake machine for 4 people
- Mixer
- Electric juice squeezer
- 2 hair dryers
- Wifi
- TV and Bluetooth hifi system
- Washing machine and dryer
- Garden cushions
- 2 baby beds and mattresses
-

Pillows and duvets for 12 people